The 417 Bike Park offers multiple DH tracks from beginner blues to an expert Black trail. Mostly surfaced, the tracks are rideable in all weathers. Each track is carefully graded to ensure riders know what to expect.
Cheese Roller is our Blue trail. Suitable for all with different start points depending on your ability. From the top its 3.5 minute whoop down to the finish round berms and over tables. Every feature is rollable so no wheels have to leave the ground unless you want them to,  fully surfaced and suitable to ride in all weather. If you are new to gravity trail riding, this is the place to start.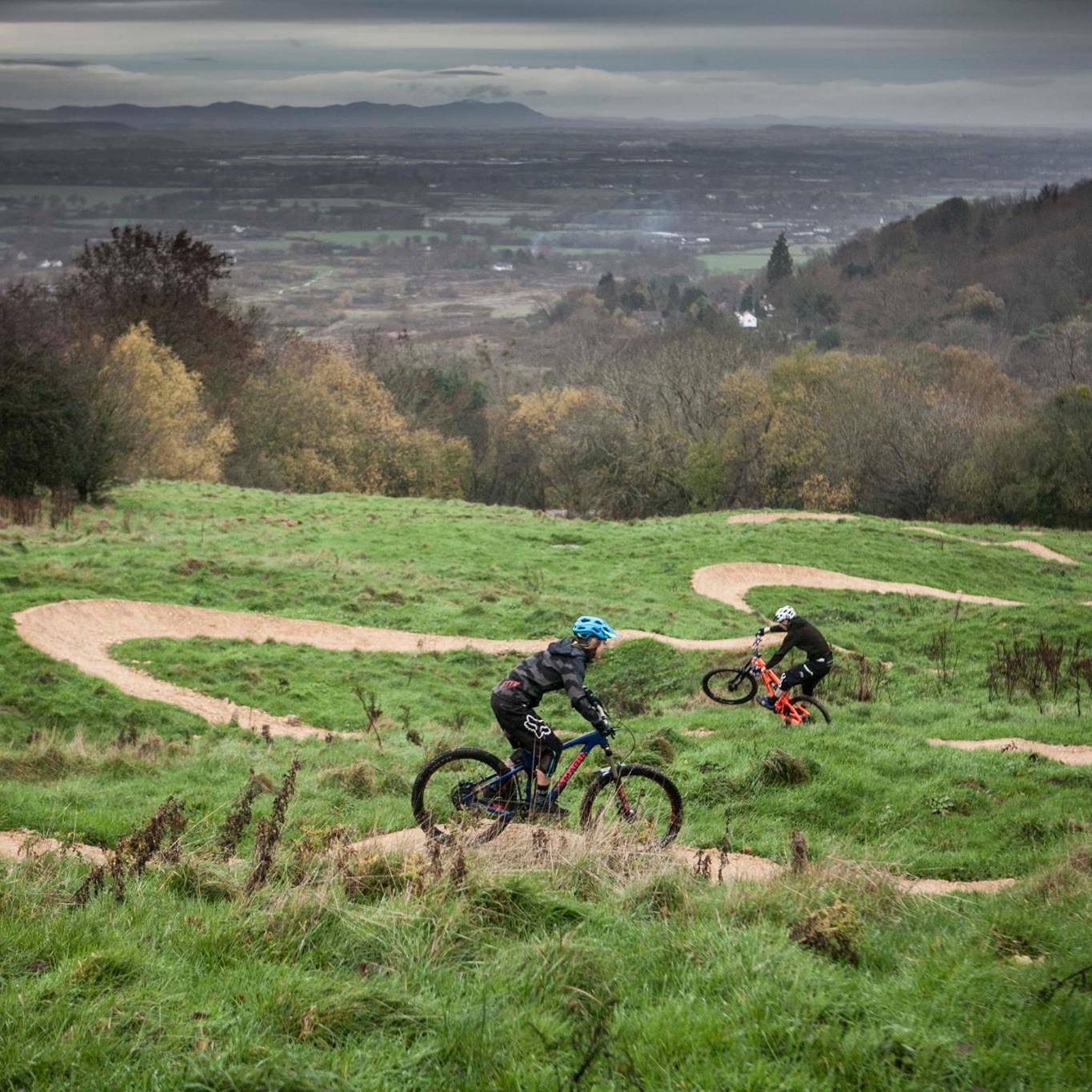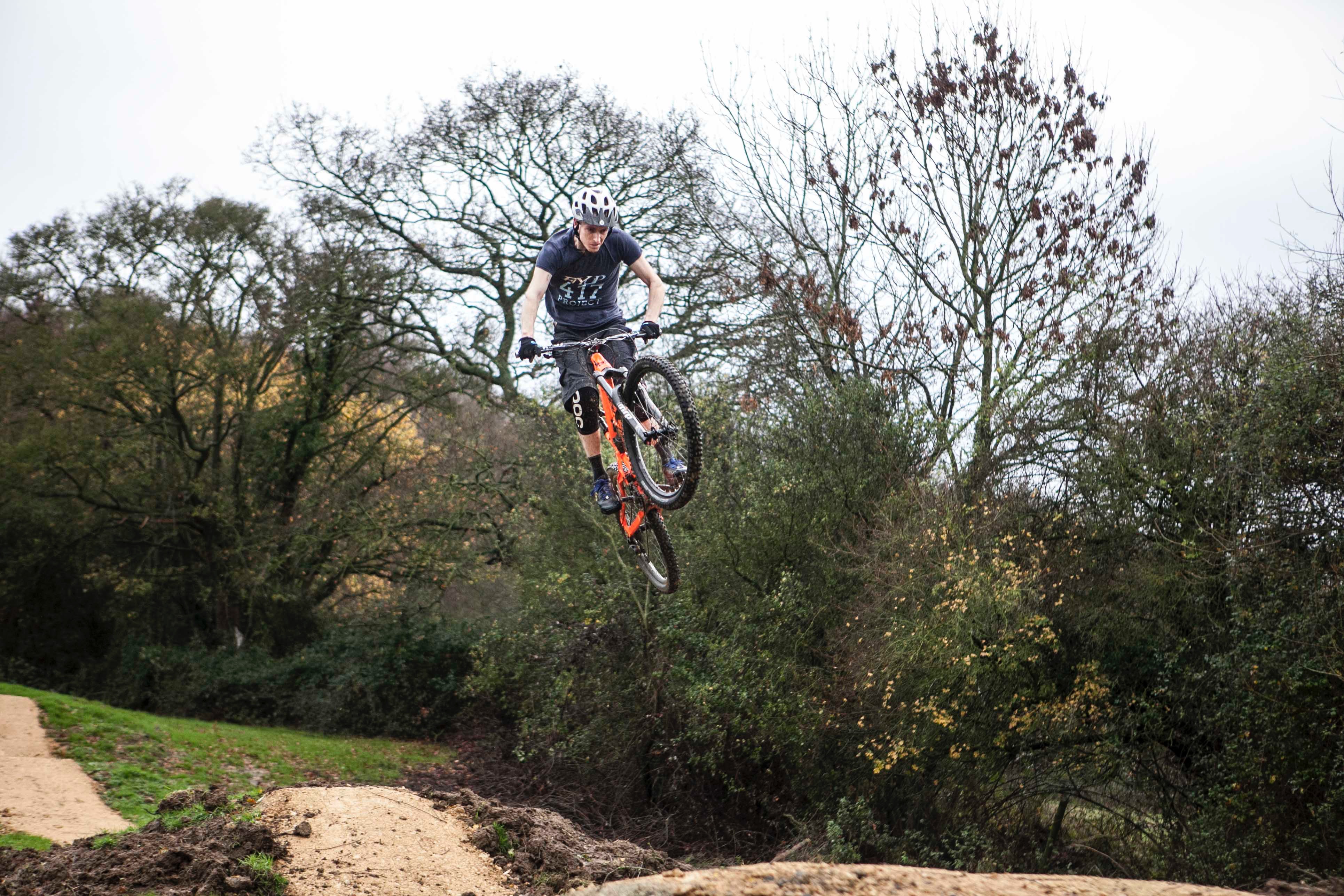 A long flowing trail with a huge variety of features. From the top, the red run flows down to a chute, leading along to the rock features and the middle field. Further along you will find rock gardens, step downs, step ups and a final jump line. Most of the trail is rollable making it rideable for those fairly new to riding but some experience is essential.
Accessible from the Main Red trail, Ignious, Pinball Wizard is full of flow. Tight berms, step downs and jumps. Its a fast track that requires focus. Suitable for those with some experience of red trail riding but can be rolled from top to bottom for those wanting to try a step up from our Blue trail.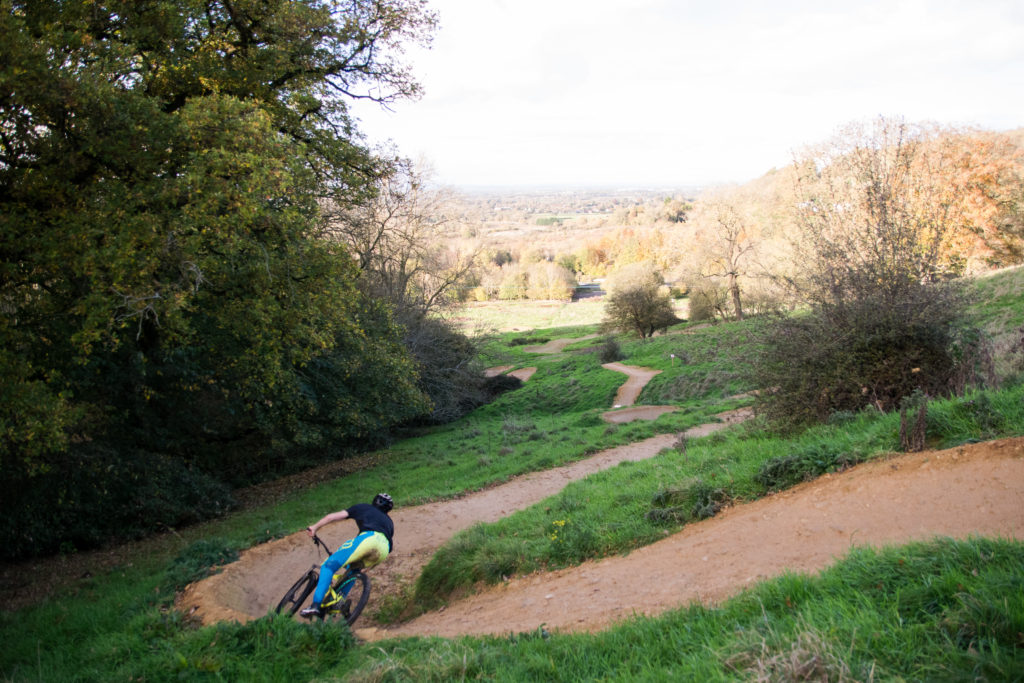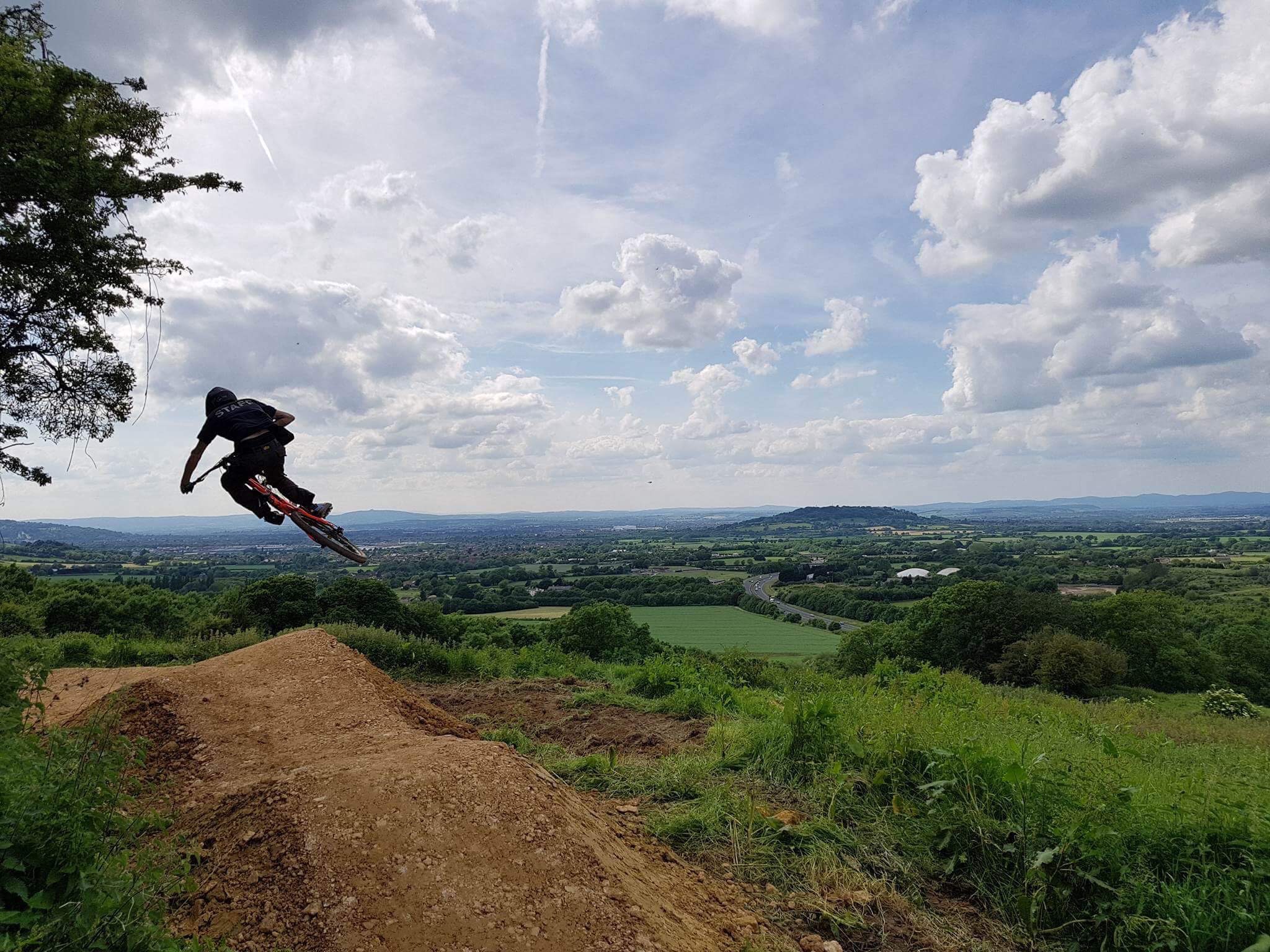 Mainly un surfaced and natural, Super Fly is our Black trail. Suitable only for those with lots of experience riding downhill trails. Rock gardens, jumps, drops and a road gap make up this track. Super fast in the dry, technical and loose in the wet. Some features on this track are not rollable and will commit you to the features but if you are competent on the red, this Superfly is the next step.